Corporate culture
Illuminating cultural values & organizational purpose that embody core business principals
Create a vibrant corporate culture. Aimcast gives you a single platform to connect, involve, and motivate employees with culture-building messages in a variety of high-impact formats that build a closer, better-aligned community.
Schedule a demo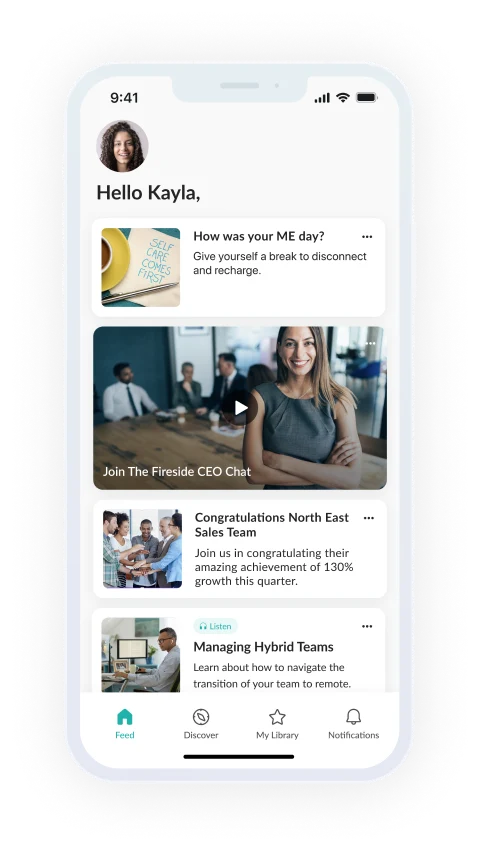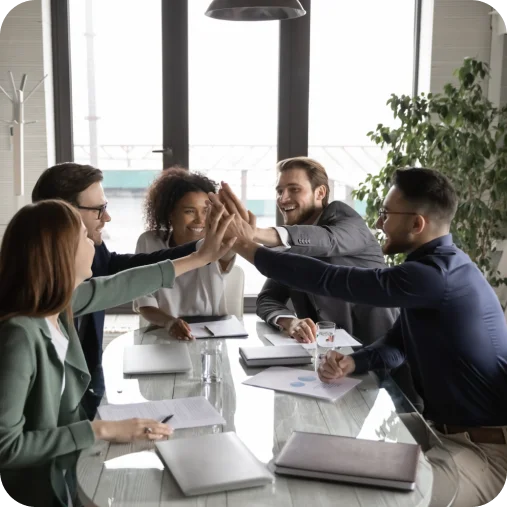 Keep Your People Informed and Aligned with Your Corporate Vision
Improve Employee Engagement and Make Them Feel Part of the Team
Recognize Top Performers with Personal, High-Impact Content
Your Challenge:

Building Corporate Culture

Building corporate culture is harder than ever. Your workforce is now distributed and works in isolation from each other and your leaders. They are harder to reach with messages, harder to align to your strategy, and harder to gel into a single, cohesive team.

The result: You are struggling to build a corporate culture that spans time zones and schedules, your people feel disconnected from your corporate vision, and engagement is dropping fast.
Your Solution:

Aimcast for Corporate Culture

Aimcast gives you a single, central home to launch all of your culture-building campaigns. With Aimcast, you will send a stream of internal comms to keep your employees aligned, recognize top performers, and create the feeling you're all one team.
Liven Up Your Corporate Culture

Replace your dense, text-heavy internal comms with a stream of video, audio, images, and multimedia messages that show what your company's really about.

Ensure Everyone Gets Every Message

Use Machine Learning to send messages to each of your employees at the time and in the manner they will most likely receive it, consume it, and absorb it.

Get Granular with Culture Creation

Segment audiences by geography, position, division, or custom criteria, and send them targeted content that speaks to their specific roles and contributions.

Speak Directly to Each of Your People

Broadcast selfie videos and audio messages to recognize your people publicly in a heartfelt manner — and let everyone else chime in with comments.
"The water cooler where we had conversations is gone. We're not all servants to email and text. Now people are reconstructing networks and are getting a chance to re-establish themselves… What I like about the Aimcast environment is that it supports real-time communication. I can see people's comments, updates, and conversations."
Bring Aimcast to your enterprise
Reconnect with your distributed employees. Create an open forum to spread knowledge and discuss its potential. Drive innovation by surfacing ideas and iterating together. Share learnings in real-time to better execute and plan your strategy. All from one platform. Get started with Aimcast today.
Get in touch