sales
Focusing Efforts on Revenue Growth & Customer Centricity
Give your reps a tailored stream of resources, know-how, and motivation. Aimcast's sales enablement solution provides a central hub for every communication and piece of content your team needs to close deals.
Schedule a demo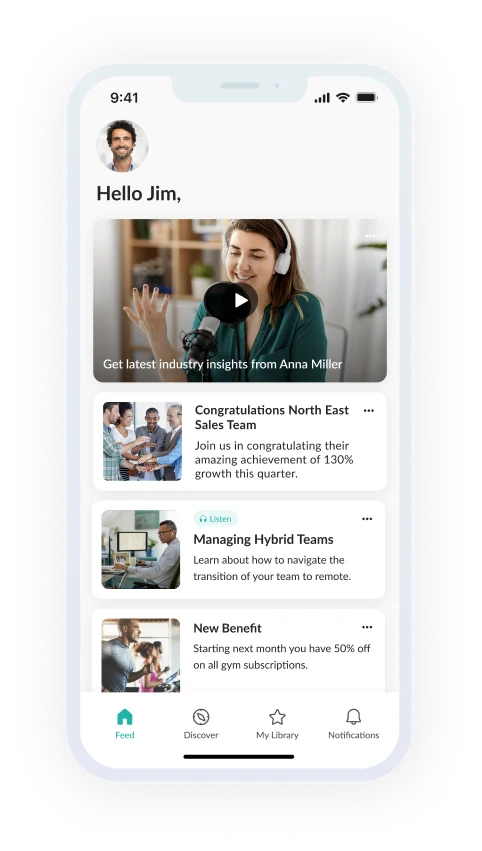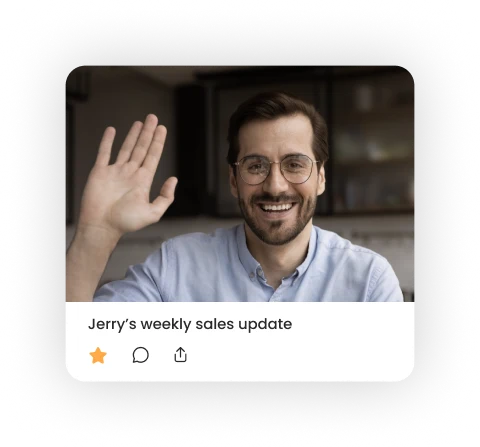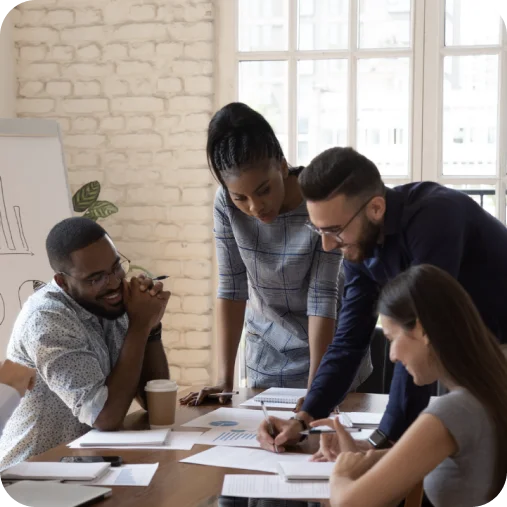 Stay in Constant Contact with Reps Through Personal, Targeted Messages
Train New Reps Faster, and Keep Them Looped in on Product Updates
Make it Easy to Find the Content and Resources Needed to Close Deals
Your Challenge:

Limited Communication, Fewer Sales

Managing a sales team is harder than ever. Reps are constantly traveling, training is quickly forgotten and hard to re-activate, and product updates and promotions get lost in a deluge of messages.

The result: Sales leaders struggle to stay in touch with their teams, reps lack the information and resources they need to close deals, and organizations are limiting their ability to expand their market.
Your Solution:

Aimcast for Sales

Aimcast gives you a single, central hub for all of your internal communications. With Aimcast, you will create a close, constant connection between you and your reps — even when they're in the field — and give them the tools they need to close more deals.
Communicate More, With Less Effort

Easily reach your reps — wherever they are – with quick announcements, motivational messages, and 1-on-1 coaching through short selfie videos.

Connect Marketing and Sales Teams

Break silos and bridge the gap between marketing and sales by sharing updates, promotions, and announcements from marketing, and big wins from sales.

Build an Intuitive Resource Center

Create a one-stop-shop for every message, training asset, and product update — including tutorial videos and audio —your reps need on-the-go.

Accelerate and Expand Learning

Take success stories and proven talking points from sales reps and share them across the entire sales force to improve the performance of your entire team.
"The water cooler where we had conversations is gone. We're not all servants to email and text. Now people are reconstructing networks and are getting a chance to re-establish themselves… What I like about the Aimcast environment is that it supports real-time communication. I can see people's comments, updates, and conversations."
Bring Aimcast to your enterprise
Reconnect with your distributed employees. Create an open forum to spread knowledge and discuss its potential. Drive innovation by surfacing ideas and iterating together. Share learnings in real-time to better execute and plan your strategy. All from one platform. Get started with Aimcast today.
Get in touch